It's a beautiful fall day, with the wind shaking leaves out of the trees and carrying them where they will. So I'm in the mood to post an old poem of mine on the same theme, along with a few of my morning pics. Enjoy!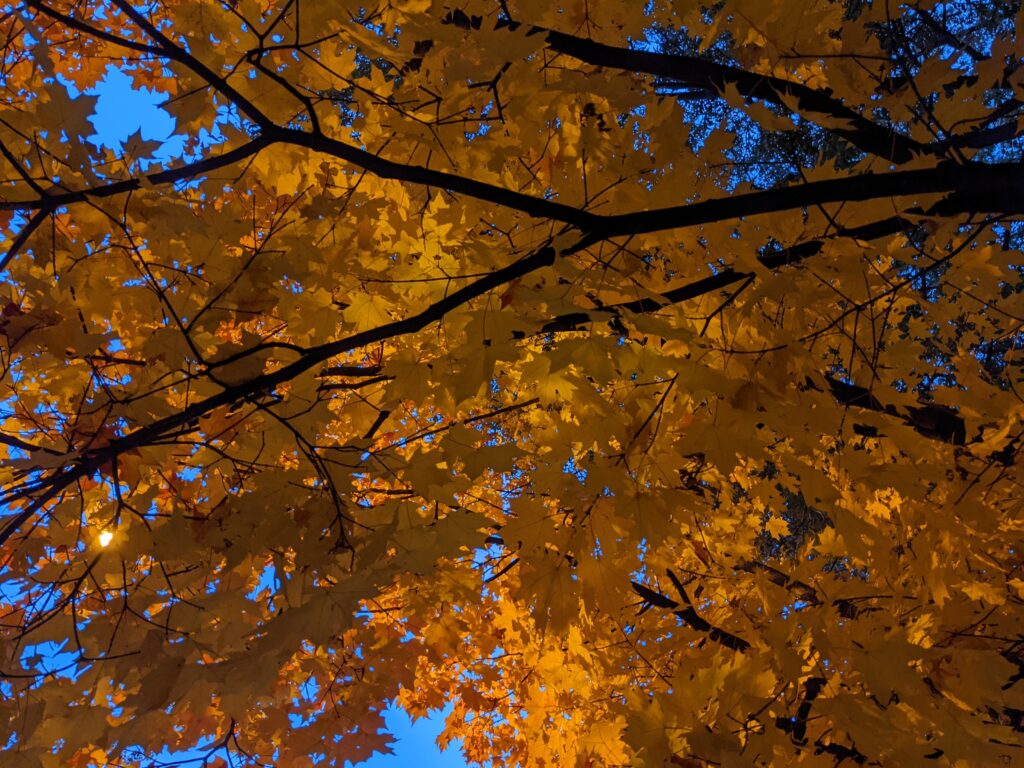 Temperance: To the Artist (Psalm 147)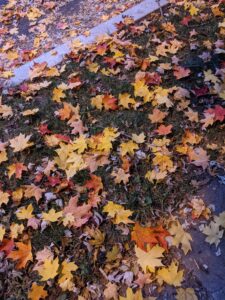 The scent of rain sidles in
As you notice the wet spots appear on the pavement:
First one, then three, then many,
Then they overlap, then the light dry spots
Are the exception. Before you know it,
Your hair is wet and the runnel of water
Is flowing along the curb.
You put your bare foot into it,
And watch it change the flow.
At Christmas you lie in bed,
Looking rapt out the window.
Outside the dark, quiet house
The sky is a silent riot of stars,
The Big Dipper huge and haloed,
Vincent van Gogh having his way with nature at last.
You trace its lines with your finger
Before you close your eyes.
Van Gogh was on to something.
Even if things break loose and roll
In your cluttered attic,
You can't stop the stars from singing.
They will sing all night long,
While you sleep draped in the window-shaped
Quilt of starlight.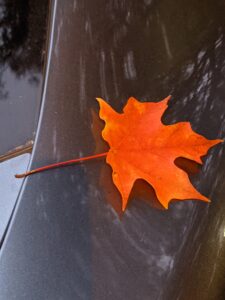 In the fall when the wind moves
And the leaves tumble like confetti,
You must have noticed what beauty
There is in the throwaway gesture.
A leaf, brilliant red, in the wet street,
Run over by all the neighborhood cars,
Is still a study in careless perfection.
The work of the leaf is to grow;
The art of the leaf
Is to fall.
The stories you tell are like this.
You know to wait for the unforced gesture,
The quick-dealt outflung pirouette
Which may be seen by only a few
Or none at all. You wait for the thing
That is complete and perfect even in its flaws,
For the thing that knows itself as you toss it out
To be caught by the wind and carried away,
Lost to you and therefore never lost.
Sometimes the waiting is hard.
But it's the only way you know
To imitate the one you love.