Every summer around solstice time — that is, in a normal year; I don't even know what I did last summer — I put away my writing projects and indulge in an orgy of reading. I gather up books I expect to be a pleasure to read, and sample them as the mood strikes me. So here's a roundup of the books on my proverbial nightstand.
Finished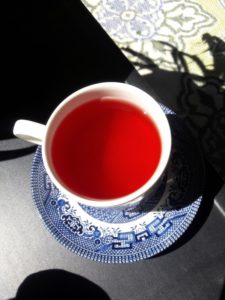 Martha Wells, All Systems Red (Murderbot #1): Fun, snarky, jabs an elbow into the fourth wall from time to time, exactly as advertised. Will read further into the series but it's not urgent, as the ending of this initial novella lands pretty satisfyingly.
Nghi Vo, The Empress of Salt and Fortune: A pan-Asian fusion of fairytale and magical fable. Deceptively simple prose that evokes a fine beauty. Plan to read the companion novella, When the Tiger Came Down the Mountain.
K.J. Charles, Slippery Creatures & The Sugared Game (Will Darling #1 and #2): Charles is just the best at period queer romance, and that's all there is to it. These are well spiced with murder, mayhem, and snark, and the POV character is so Fed Up With Everything that my primary delight in reading these is when Will loses patience and tells off and/or punches people — or both at once. My hold on the third book just came in, so I'll be finishing this trilogy in short order.
In Progress
E.J. Beaton, The Councillor: Fantasy court intrigue, European-inflected but with new twists on mythic imagery and magic. I like the POV character so far but haven't quite…chimed with her? I don't think it amounts to a flaw in the writing, but it is slowing me down somewhat.
Arkady Martine, A Desolation Called Peace: I read the first chapter of this and decided it was too exciting to be an adequate distraction from the panic attack I was having at the time. Will circle back later.
On Deck
S.A. Chakraborty, City of Brass: Had a critical mass of recs for this series, so look forward to giving it a try.
Still welcoming recs for pleasurable reads in the above vein!